PowerClean: How does it work?
● The PowerClean function can be easily activated (7) by the operator from the gun (4) or from the control unit (5) even
during the coating process.  ● The system starts powerful air blasts through the PowerClean module (3), the injector (2), the powder hose and the gun (4).
● The air blasts clean the powder path and remove powder accumulations.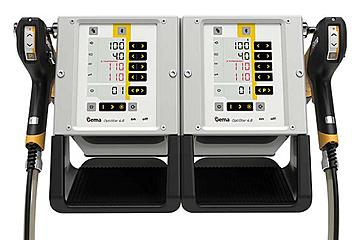 Flexibility to extend capacity
When two guns are required, this model can be easily extended to a double unit.